2018/05/14
(9B#7d1,1)
Hello 9B#7!
Add a welcome page
view it
2018/05/12
(9B#6d2,6)
Add an article
Add some information about this site and the link of my friends' site
2018/05/11
(9B#6d2,5)
Add shadow to header
Change bottom padding of tags
Improve website compatibility
Add time to every articles
2018/05/10
(9B#6d2,4)
Add a 404 page
test it
Change icon
Add "PRD" section and detail, a research of it
Add tags to personal information and change styles
Optimize website opening speed in China
2018/05/09
(9B#6d2,3)
Change section names
Optimize view of website on phones
Add 1 new article
Add a few things in "about"
2018/05/08
(9B#6d2,2)
Change site's style to Material Design
Add 5 sections
Add 2 translation articles
Add a few information about myself
2018/05/07
(9B#6d2,1)
Launched the first version of the website on Github
Use Markdown
很强大却被低估的英雄-----朱尔
English name: Joule Build Guide Underrated but Overpowered Joule guide 3.2!
Published on Relift
3.2版本公主法术、辅助攻略
English name: Malene Build Guide Kneel Before The Princess!
First game guide I have ever translated
Published on Relift
Maple Leaf Never Fail
A short story about my school.....
Voldemort appearant!

Local produced food VS. Long-distance transported food
Local produced food and long-distance transported food, which is better?
In this article, Pegasis gives the answer.
That's not all.....
Please wait :)
Chart Maker
A tool used to make line charts of students' test score. (For one of my teachers)
Function Killer
A tool used to demo the change of functional image when the arguments change.
Relic of Void
A 2D mobile MOBA game. (didn't complete)
The Light
A relaxing game, control a beam of light to reflect to the prescribed destination.
Time Line Editor
A visual animation editor for Launch Pad. (Editors on the market is either confusing or expensive)
About PRD
Full name of PRD is Pegasis Research Department. Established at 9B#5d2,4.
It is a department used to find out what Pegasis want to find out. :)
School Uniform Research
At 9B#5d2,4 PRD started a research about quality of school uniforms and students' satisfaction with uniforms. We have to say that the results are not optimistic. The government and the regulatory agencies should pay more attantion on it.
Pegasis
Programer
Kotlin
Lua
Python
JS
Java
C++
HTML
Tags
Graphic designer
Day Dreamer
Winterwear Alliance
World Changer
Google
MarkDown
Vainglory
XiaoMi
One Plus
Lollipop
Material Design
Circle Lover
Codea
Firefox
MineCraft
Faithful
Creater
Debuger
Explorer
Updateaholic
Sentences
Always believe my yearning will come true.
Never Settle.
Here, never change.
Contact Me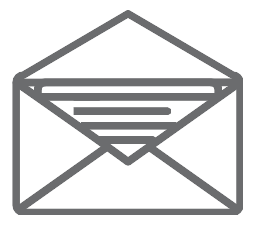 Mail
admin@pegasis.site
pegasisforever@protonmail.com
Pegasis.Site
Developer
Pegasis
Material Design Lite
Copyright 2015 Google Inc. All rights reserved
Licensed under the Apache License, Version 2.0
Github Pages
Websites for you and your projects.